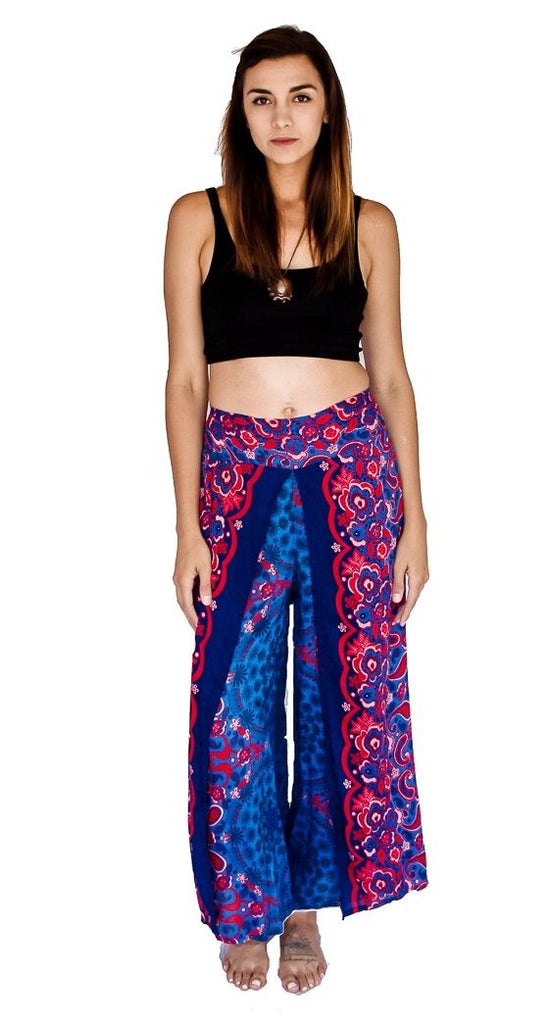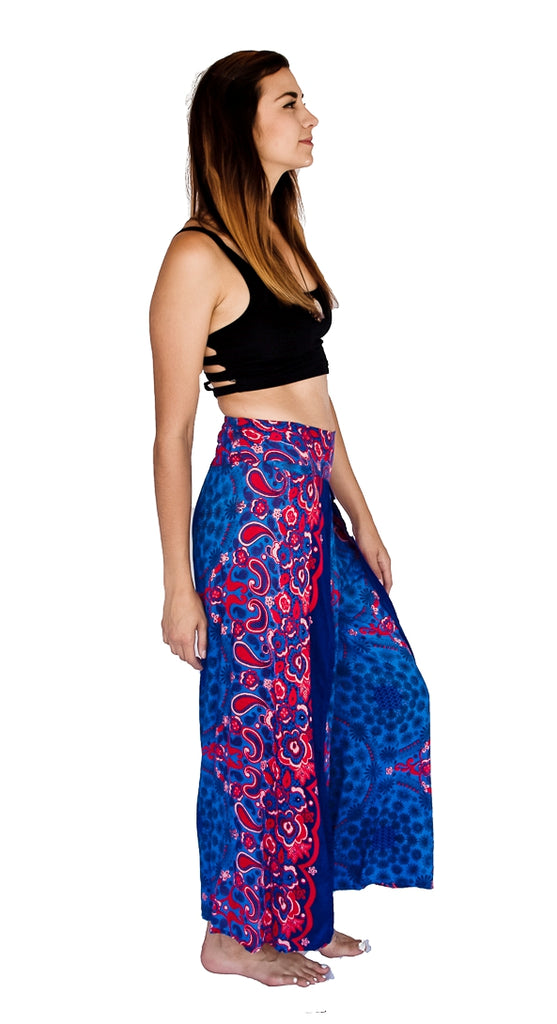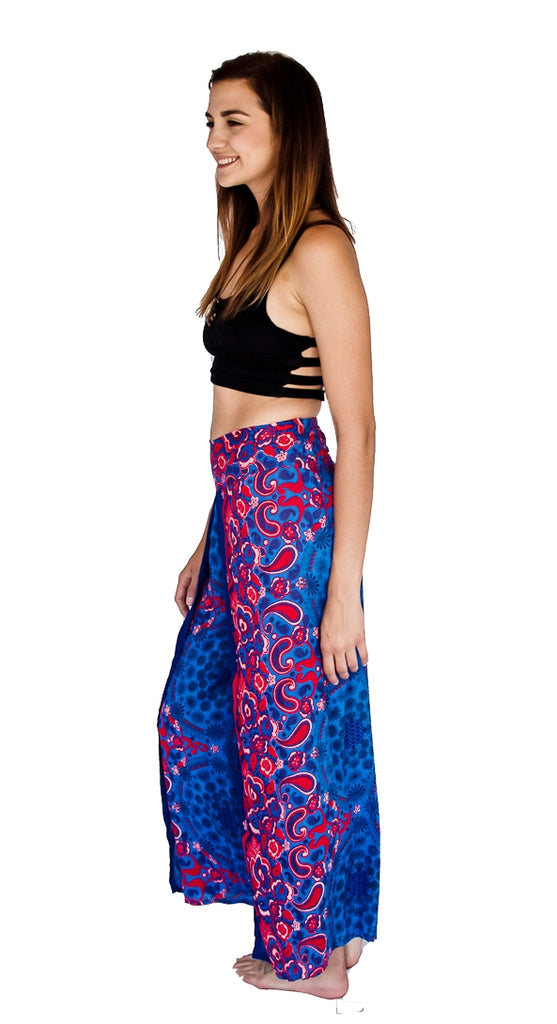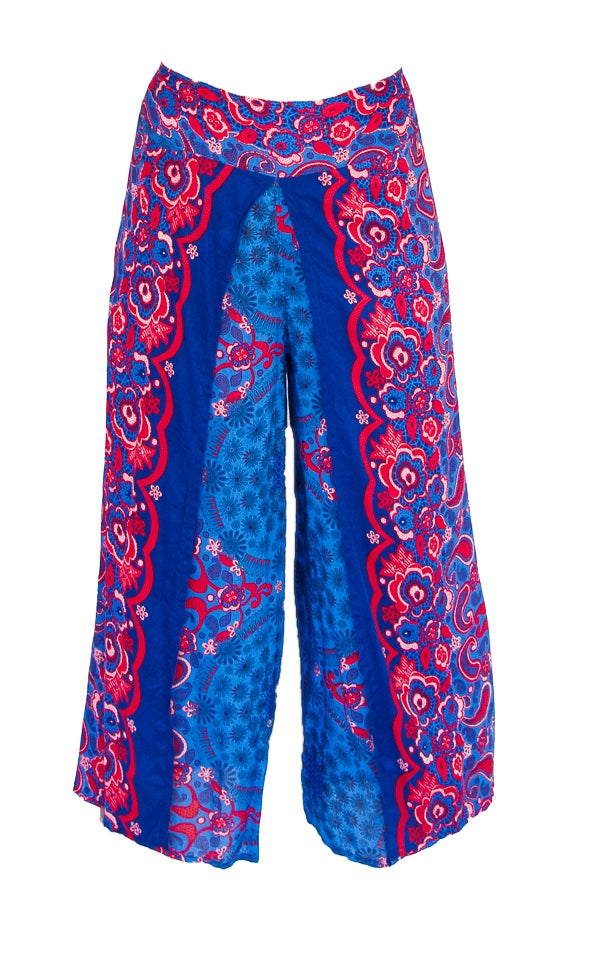 $49.99
$49.99
Flower Design Open Leg Pants in Blue
Get ready to dance, go on your cruise, lounge, hit the festival scene or go to the beach in these elegant and vibrant open leg pants. And guess what, now they HAVE A POCKET! The pocket is located on the front seam and big enough for a cell phone/credit cards/cash, just enough to make sure you have what you need while your still able to dance. There are over 10 ways to tie these pants and a video to show you all of them! The front waist band is 3.5in wide waist band, while the back is a high quality elastic sew.  This gives a perfectly comfortable and very flattering look for all shapes and sizes.  The pants can be worn in many ways to change the look and feel.  They can be worn with the leg down (as pictured, or with the bottom of each leg corner tied together to give a parachute capri look to the pants. Shorter women may prefer this look in order to adjust the leg length.  They can also be draped behind for a more open leg preference or wrapped all together high on the hips for a "booty short" with tassels expression. The pants are made with a super soft Thai cotton rayon blend and high quality print which gives them comfort and style that can't be beat.  Also the wide range of fit that these pants are made for makes them perfect for a gift since you won't need to know they're exact measurements to fit!
Click here to see 10 ways to tie up these Open Leg Pants
SIZING OPTIONS:
Measurements 
Small / Medium (waist 26in - 34in / size 0 to 6)
Leg Length: 39in. / Inseam: 26in.
______ 
Medium / Large (waist 32in-41in / size 8 to 14)
Leg Length: 41in. / Inseam: 28in.
Ships in 1-3 business days!