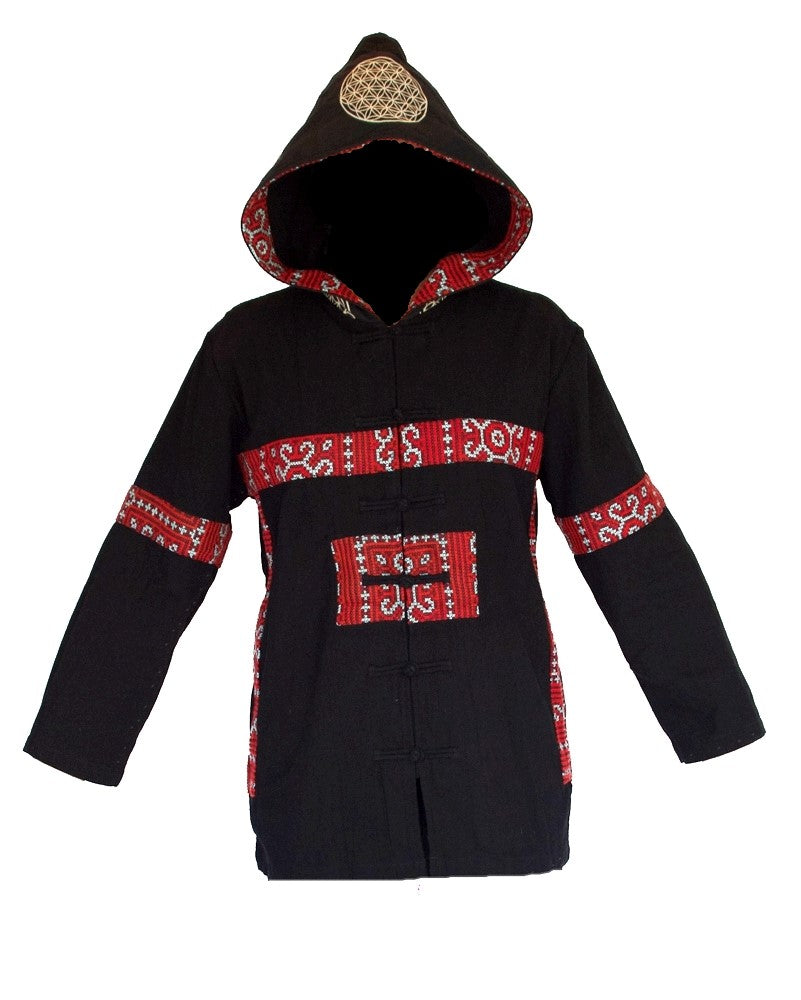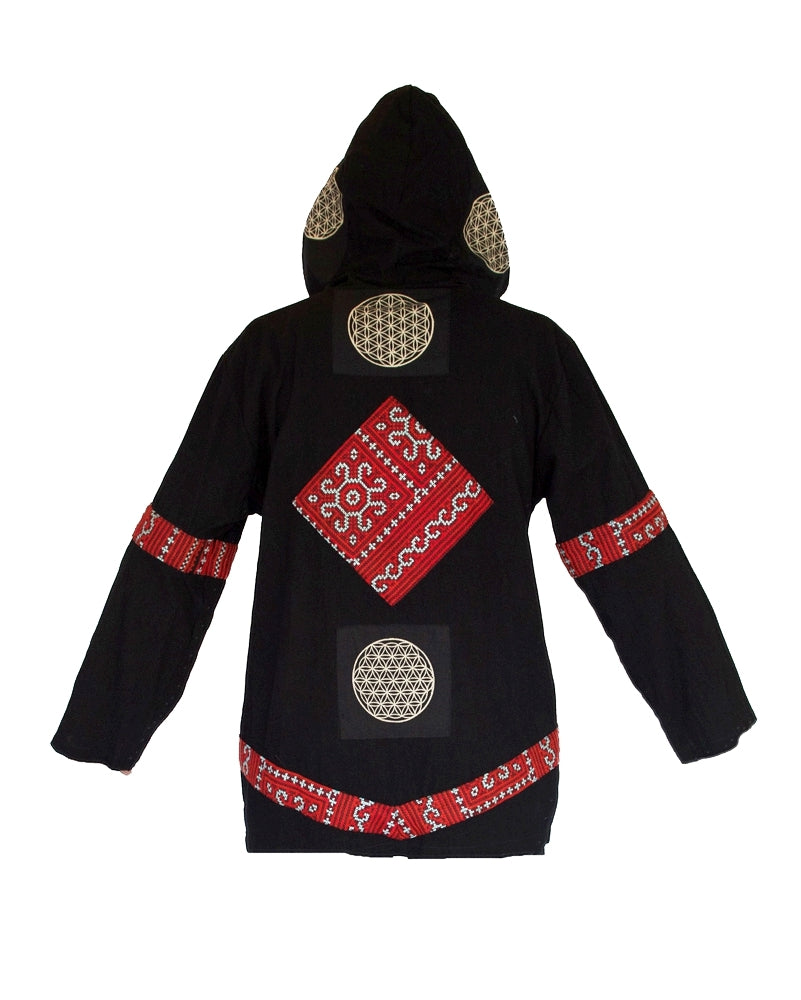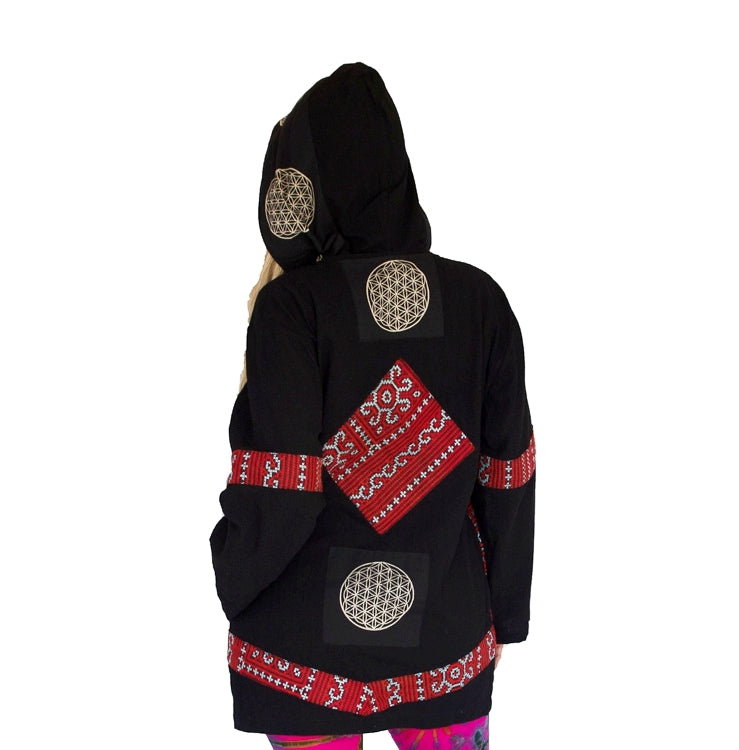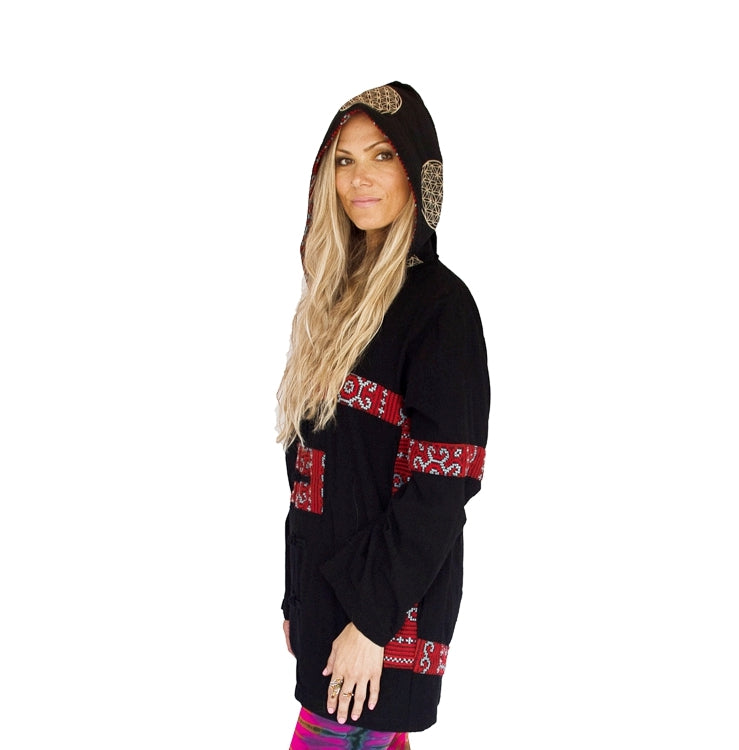 $119.99
$159.99
Tribal Flower of Life Jacket in Black "Black Hmong Tribe"
This one of  a kind jacket is made with completely decked out from top to bottom with traditional fabric from the Black Hmong Hilltribe.  This fabric was sourced in 2018 from the mountainous tribal village of Lao Chai in northern Vietnam.  Each piece of fabric was purchased from the tribal woman that wove it, and sourced  by us, in person.  The sacred tribal patterns on this fabric represent symbols of love, luck and fortune that the Black Hmong people have used in their clothing throughout their entire history.  It is made to be a loose fit with cotton buttons running down the front.  It also features the "Flower of Life" symbol around the outside of the hood as well as down the back as seen in the photo.  
By purchasing this jacket you are directly supporting our mission to better the lives of these indigenous people.   These amazing fabrics were purchased using fair trade principles directly from the women who stitched each piece.  Their art gives us the fuel needed to make ours, and for this we are forever grateful.  
This item is sewn with love and the highest care to make sure it is beautiful but at the same time durable.  However, since it does include hand woven fabric it is recommended to be washed with care and hang dried.
 Size Large -