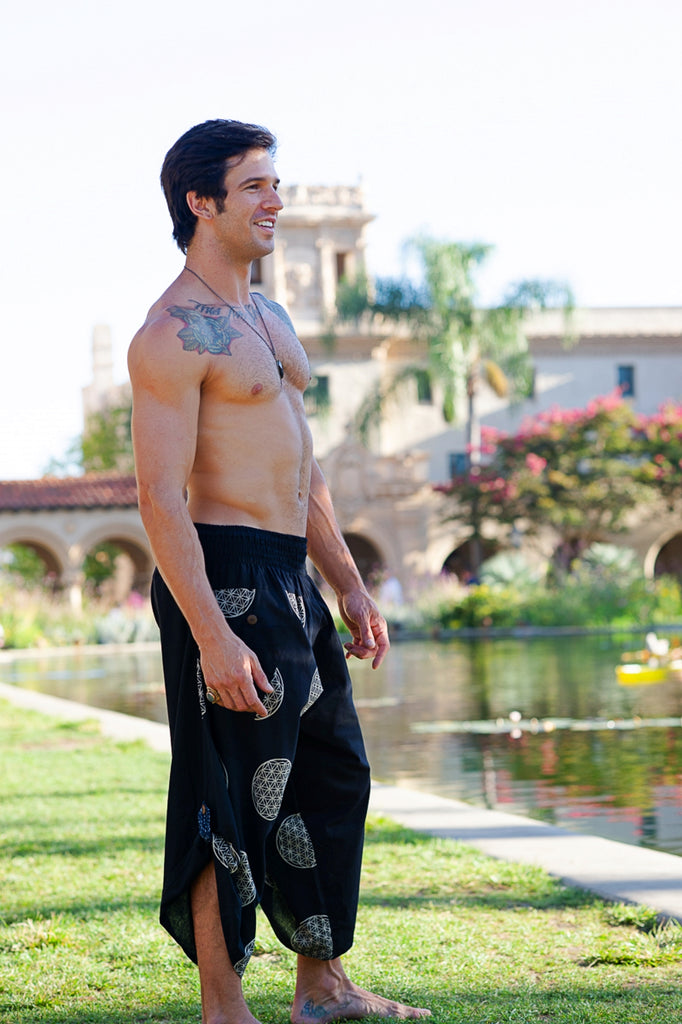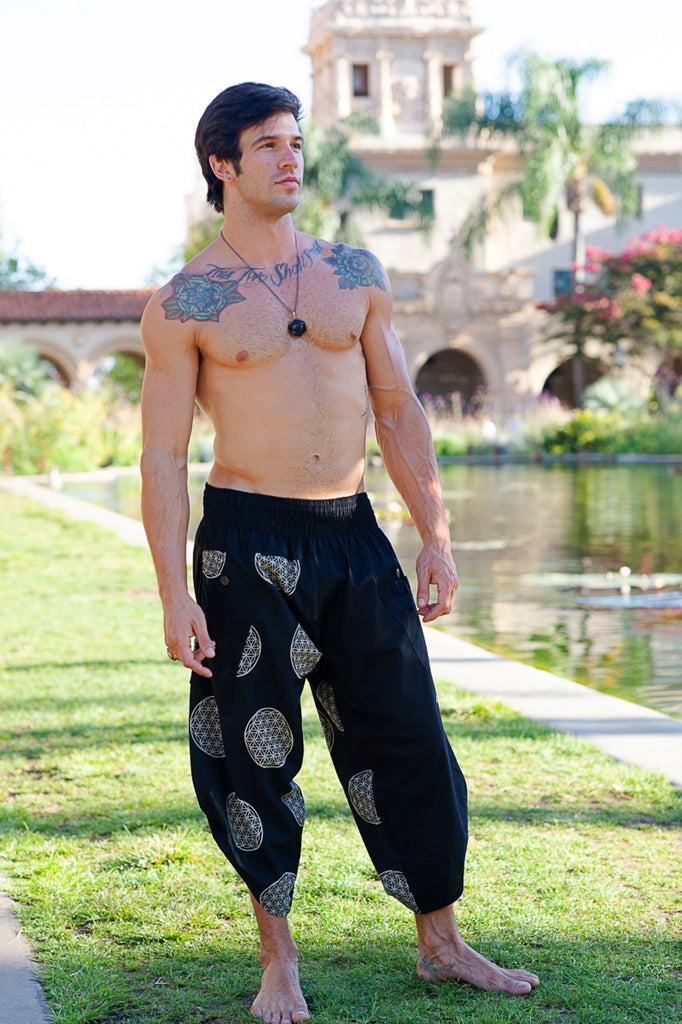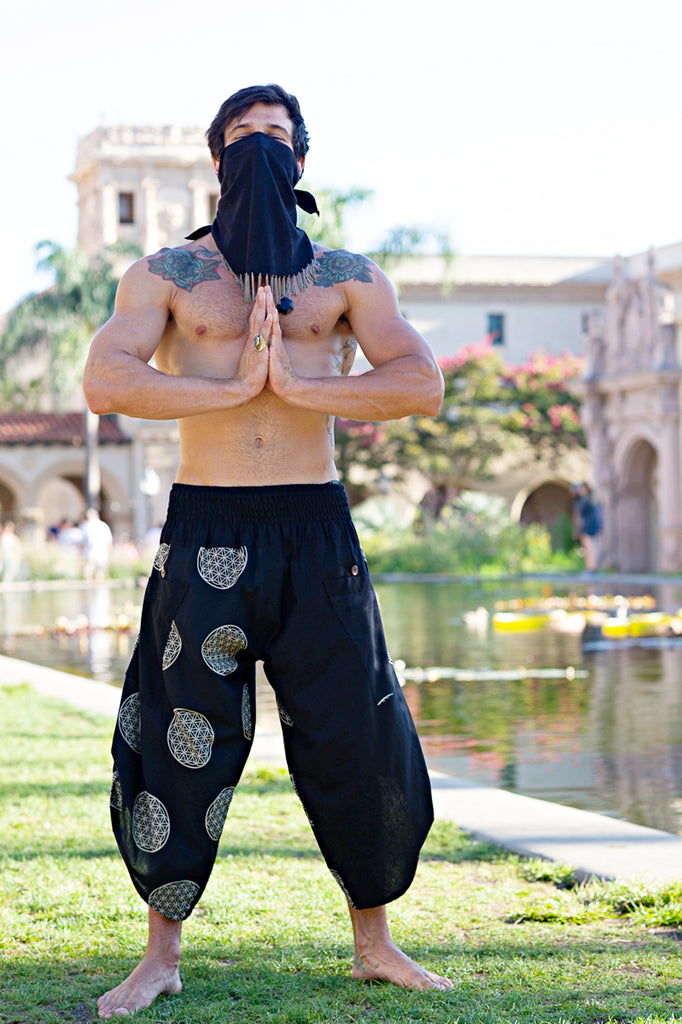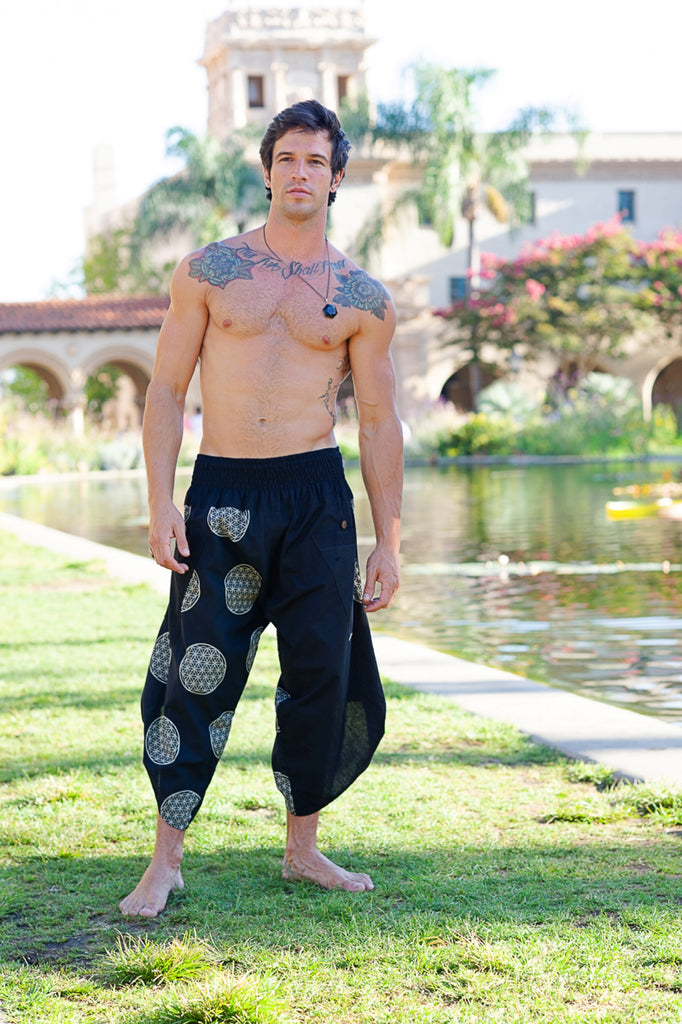 $49.99
$59.99
Samurai Elastic Shorts in Sacred Geometry
These unisex original design three quarter length shorts will make you feel like a stylish ninja who stands out among the crowd.  A wonderful alternative to your regular yoga shorts. 
These are one size fits most elastic waist band bottoms (waist size 26in-42in).  Made from 100% cotton.  
Popular with Yogi's, Message Therapists, fire spinners and any other activities that require a free range of motion and lots of comfort.  Wear them buttoned up on the bottom to give the shape of the leg a totally unique look.  
Please note that our handwoven fabrics will differ slightly, used only on the button portion under the pant.  Thanks for understanding that hand made clothing is never exactly the same! 
Love and Light!
Ships in 1-3 business days.
SIZING
Length 32in
Inseam 23in
Waist 26-42in